Search All
Current Style
Prefix Search
Suffix Search
Cherished / Dateless
Advanced Search Options:
All
Current
Prefix
Suffix
Digits
Search by Digits
← Back
Simply enter how many digits, letters or numbers, that you would like on your private registration to see a list that meets your needs.
This method of searching is great for potential Investors looking for a cherished dateless plate at low-cost.
Prefix Number Plates
← Back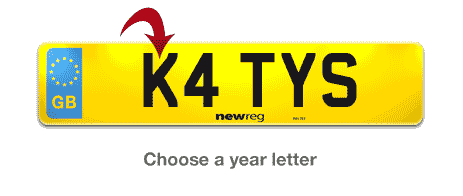 Prefix number plates are one of the most recognisable and impacting styles of vehicle registrations. Introduced in '83, prefix number plates start with a letter representing the year of the registration.
Suffix Registration Plates
← Back
Suffix style registration plates, introduced in 1963, contain 3 letters, 2/3 numbers and a last letter to indicate the year the vehicle was registered, starting from "A" being 1963, "B" being 1964, and so on.
If you'd like a suffix registration, simply use our suffix plate builder for instant results that come with an unbeatable price tag.
Current Style Registrations
← Back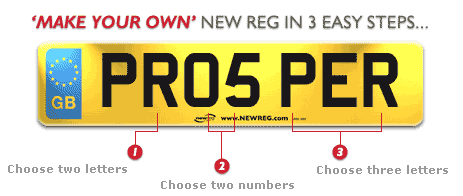 Current/New Style Registrations are the most recent types of Number Plates. They were first introduced in 2001.

Our search engine is the best in the business. Why? Because it converts ordinary everyday names or words into ready-to-buy number plates!
Simply enter your full name or initials, words of interest, or numbers relevant to you and our search engine will immediately start converting. Try it and see for yourself why it's the most advanced number plate search engine around.
You are here:

» About New Reg
About New Reg
New Reg on the pitch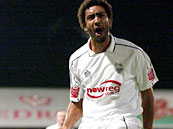 Preston North End FC officials announced on the 26 March 2002 the superb news for the club that New Reg had been signed as the new official club and shirt sponsor.
» Find out more
New Reg in the spotlight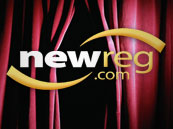 Over the years we have organised numerous competitions in conjunction with our high profile partners.
» Find out more

New Reg was formed to coincide with the release of previously un-issued Government stock, pioneering electronic delivery of the largest database of available number plates.
Our staff process received orders within 8 working hours of office hours and offer same day acknowledgement to clients.
Thanks to the enthusiasm of the UK public, New Reg have been able to grow rapidly and in recent years have become a brand leader within our industry. We have successfully re-invested the majority of our income into new highly trained staff and a wider range of exclusive stock numbers to enhance your choice even further.
From the moment you place your trust in our company to perform the transfer service for your New Reg, when instructed to do so, we will coordinate the change to your vehicle within a matter of days.
Alternatively, you may choose to assign the registration mark yourself, in any event our dedicated Aftersales line is open 10:00am - 2:00pm Monday to Friday, offering clear information regarding the transfer progress of the number purchased.
New Reg take pride in being the first accepted registered member of both the CNDA and MIRAD and every major credit card organisation.
Together we work with all these associations to provide an industry recognised reimbursement system in the event of transfer failure, protecting our purchasers and those whom we purchase vehicle registration numbers from.
It is a fact that New Reg has sold more registrations online than any other company, facilitating additional convenience to clients who prefer not to speak to a sales person. The more traditional client may take comfort in the knowledge that our sales people adopt an advisory role over the telephone, rather than aggressive sales practice.
At New Reg service is King, we value your business and aspire to achieve your recommendation to friends and colleagues.
Thank you for your business.
You will not find another dealer advertising a registration mark or number plate cheaper than New Reg...
But if you do we'll beat it!