Search All
Current Style
Prefix Search
Suffix Search
Cherished / Dateless
Advanced Search Options:
All
Current
Prefix
Suffix
Digits
Search by Digits
← Back
Simply enter how many digits, letters or numbers, that you would like on your private registration to see a list that meets your needs.
This method of searching is great for potential Investors looking for a cherished dateless plate at low-cost.
Prefix Number Plates
← Back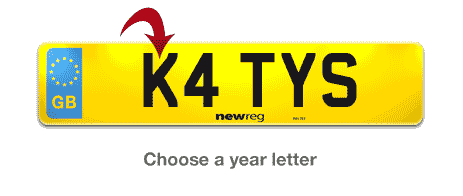 Prefix number plates are one of the most recognisable and impacting styles of vehicle registrations. Introduced in '83, prefix number plates start with a letter representing the year of the registration.
Suffix Registration Plates
← Back
Suffix style registration plates, introduced in 1963, contain 3 letters, 2/3 numbers and a last letter to indicate the year the vehicle was registered, starting from "A" being 1963, "B" being 1964, and so on.
If you'd like a suffix registration, simply use our suffix plate builder for instant results that come with an unbeatable price tag.
Current Style Registrations
← Back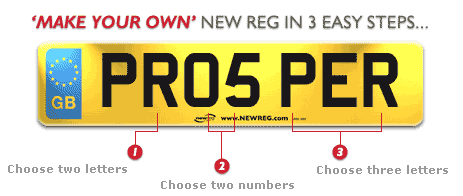 Current/New Style Registrations are the most recent types of Number Plates. They were first introduced in 2001.

Our search engine is the best in the business. Why? Because it converts ordinary everyday names or words into ready-to-buy number plates!
Simply enter your full name or initials, words of interest, or numbers relevant to you and our search engine will immediately start converting. Try it and see for yourself why it's the most advanced number plate search engine around.
The Official Club and Shirt Sponsor of Preston North End Football Club
2002 - 2005
Photographs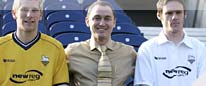 View Signing Images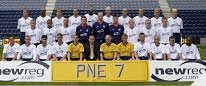 View Official Images
New Reg & PNE
The home-grown company from the City of Preston, who have already developed a strong brand in the Southern Counties, entered into a three-year deal with the Deepdale board in 2002 to become "The Official Club and Shirt Sponsor of Preston North End Football Club".
It seems we can expect a new and lively approach to sponsorship with 'plate' terminology entering significantly into the promotion of the club. With PNE 1 as the target, New Reg have a FET 15H for Deepdale and view themselves as a CLA 55 act with an ambition to be PAR 7Y to a PNE success story. Get the flavour?
On a more serious note, Steve Jackson, the Managing Director of New Reg said: "I've been looking for ways of marketing the company and as football attracts wide media coverage, the opportunity to grasp the position of primary sponsors at Deepdale and benefit both club and company was an opportunity too good to miss.
"New Reg has experienced great success over the last few years with turnover doubling annually. Anticipated further recruitment from the Preston area will increase staff levels by 50 per cent over the next few months and facilitate considerable expansion plans.
"We've watched PNE make similar progress and share their ambition in seeking to gain promotion to the premiership. The club's success will be our success".
You will not find another dealer advertising a registration mark or number plate cheaper than New Reg...
But if you do we'll beat it!