Different Number Plate Types
Northern Irish Number Plates
Search Irish Number Plates
If you have a particular registration in mind, use this northern irish registration style search to specify exactly what you want.
play_arrowDecide which set up of letters and numbers you need.
play_arrowHit search! Browse your results.
play_arrowChoose personalised plate & payment option.


Browse our range of Irish registration plates
Northern Irish number plates are a popular choice among people looking for personalised registrations for their cars. They are sought after for a number of reasons, including the fact that they are often available for low prices and they can be an effective way to disguise the age of a vehicle.
Northern Irish car number plates differ from those found in the Republic of Ireland and from plates issued in Britain. They are based on a simple layout consisting of one letter that indicates the position in the series followed by a further two letters that denote the county or city of origin. This is then followed by a combination of one to four numbers. The system used is based on the old Northern Irish county areas, even though these were changed many years ago.
A feature that distinguishes Northern Irish registration plates is the inclusion of the letter I or Z on every plate. Every two-letter combination used to denote the region in which the vehicle was registered contains either an I or a Z. Belfast, for example, uses a range of codes from AZ to XI, while Antrim uses DZ, IA, KZ and RZ, and Armagh uses IB, LZ and YZ. Over 30 of these codes are in use at present.
Then there are the numbers. The series of digits can include anything between 1 and 9999. In practice, sequences containing between one and three numbers are reserved for special issue and are therefore more costly. This also applies to a run of the same number, such as 1111, 2222, 3333 and so on up to 9999. Otherwise, four digit number combinations are randomly allocated, and thus tend to be more affordable than the shorter plates containing fewer digits.
Although they differ from the plates issued in England, Wales and Scotland, Northern Irish plates can be transferred to vehicles in the rest of the UK quickly and easily. Buyers often like Northern Irish plates precisely because they differ from the standard DVLA registrations that are commonly used across the rest of the UK. The plates can appear more personal because the age of the car or van and area of registration is far less obvious.
In effect, Northern Ireland still uses a variation of the system that was phased out many years ago in the rest of the UK. The fact that older style plates in general are always popular among buyers is reflected by the popularity of Northern Irish registrations.
Because Northern Irish plates are dateless, they can be used on vehicles of any age. This gives them a clear advantage over many other registrations and it makes them a versatile choice. Once obtained, someone can use this style of plate on any car or van they own in future, regardless of its age.
Another benefit of these plates is the fact that they offer combinations missing from other UK plates due to the presence of the letters I or Z. So, if your name happens to be something like India, Ivor, Imogen, Isaac, Isobel, Zac, Zadie or Zane, or you need these letters to make up another word, then you might find your perfect plate by browsing the selection of Northern Irish registrations available.
Searching for one of these number plates is quick and easy on the New Reg website. Simply decide which letters and numbers you're looking for, press 'search' and take a look at your options. You'll find a variety of combinations available, and you might be surprised by how inexpensive these registrations can be.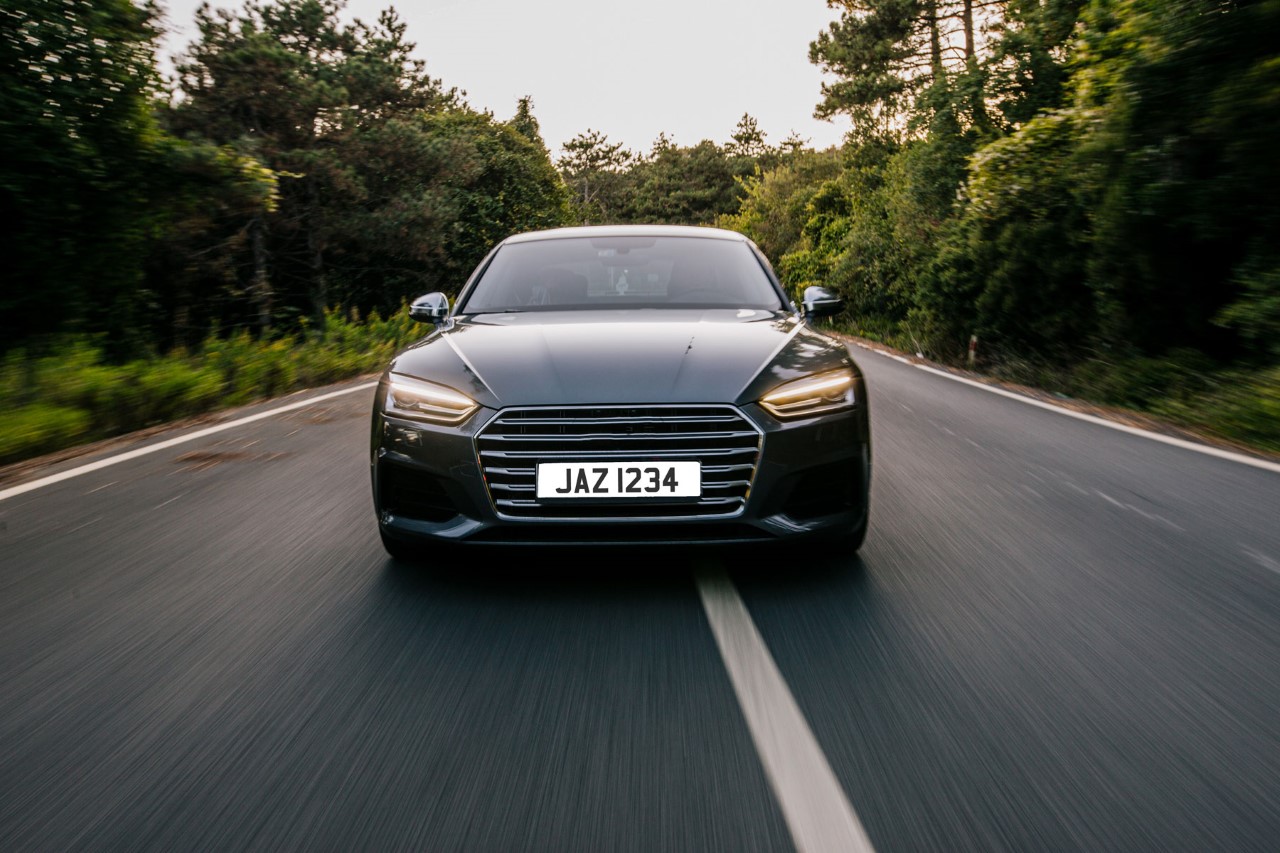 Common Number Plate Questions
What are the current legal requirements?

Number plates must be made from reflective material. The front plate must have black characters on a white background, while the back must have black characters on a yellow background. No background patterns are allowed.

Motorcycle and Motor-Tricycle riders only have to equip a number plate on the back of their vehicle.

What are the current legal measurements?

Characters on a number plate must also be a certain height and size, with particular spacing:
Standard Shape: Each plate measures 524mm x 112mm. Please note that these plates can display a maximum of 7 digits.
Standard 4x4 Rear: Standard 4x4 Rear 285mm x 203mm supplied with Standard front plate 524mm x 112mm.
Large Rear: Large Rear (Jaguar/Porsche etc.) 533mm x 152mm with Standard front plate 524mm x 112mm.
What type of changes are illegal?

The positioning and spacing of the number plate must not change to ensure the plate is road-legal and can be read correctly. Also, when creating a custom reg you cannot make the date of the car (the third and fourth characters) appear newer than it is.

How can I customise my private registration?

Besides the layout of letters and digits there are a few other ways you can personalise you reg:
Characters: With the license plate's characters you have a few options such as making the characters 3D.
Border: Choose from options such as dashed, dotted and solid to place a border around your reg.
Flag: Pick from a variety of flags such as the Union Jack or St George's Cross, then choose your tag such as ENG, England, SCO, SCOTLAND, WALES, UK and more.
NewReg.co.uk - The UK's most trusted private number plate supplier.
New Reg Limited are authorised and regulated by the Financial Conduct Authority (No. 626225).
Back to Top