Search from over 72 million Private Plates
0% APR Finance available on Number Plates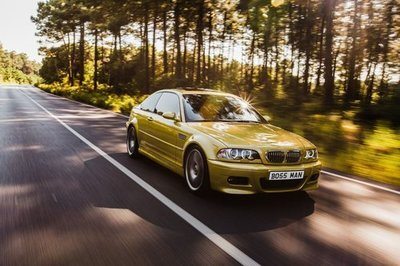 Buying Number plates
If you're looking to purchase a private registration or sell your personalised plate at the best price, it's wise to have qualified assistance in your corner. As a recognised DVLA reseller, New Reg has extensive experience in buying and selling thousands of number plates for customers.
Since 1991, we've been helping people find their perfect plate and were the first company in the UK to sell private registrations online. You can take advantage of our wealth of knowledge, whether you need an accurate valuation of your private plate or are searching for a specific registration.
Our speciality is not only sharing our private plate know-how but making the process of buying and assigning a number plate to a car smooth, speedy, and straightforward. We offer an extensive collection of number plates available for sale, from government-issued plates from the DVLA to those already released in the UK, saving you time and energy.
Our innovative tools allow you to filter through millions of plates and find the one you want. You can see your desired reg displayed on a vehicle with our handy Number Plate Builder, where you can even customise your plate to your individual taste.
At New Reg, we have access to number plates at affordable prices to suit a range of budgets. If your dream plate is still outside of your immediate budget, we can offer you finance options with 0% interest available. Our monthly payment plans can help you get the perfect plate for your car.
Selling Number plates
Although there are countless private plates available for purchase online, it can be challenging to find reliable information on how to selling a registration number. Fortunately, we have been assisting individuals in selling number plates for almost three decades. This means that we can streamline the process and ensure it is easy to comprehend, all while maximising the price you receive.
New Reg is here to provide you with expert guidance when it comes to valuing your number plate. Our extensive experience, which includes over 390,000 valuations, makes us well-equipped to handle your sale. With our specialised knowledge of the private plate market trends and skilled sales advisors, there is no better choice when it comes to attracting more buyers and securing the highest possible price for your plate. We even offer a complimentary registration valuation, and you are under no obligation to sell through us after that.
What are private plates and why do people buy them?
Private plates, also known as personalised or custom plates, are license plates that contain a unique combination of letters and numbers chosen by the vehicle owner. People buy them to add personalisation and individuality to their vehicles, making them stand out and reflect their personality or interests.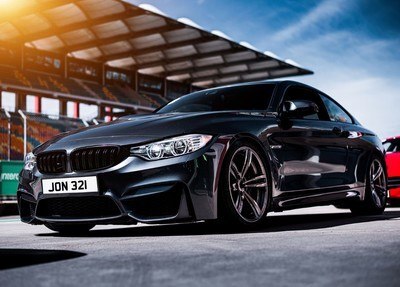 What are the benefits of purchasing your private number plates from New Reg online?
New Reg is a trustworthy platform that offers unbeatable prices for unissued number plates. With our price guarantee, clients can rest assured that they will receive the best possible deal available on the personalised plate of their choice. If someone finds the same number plate offered at a lower cost elsewhere, New Reg will beat their competitor's price. This assurance makes New Reg a reliable and cost-effective option for those looking to purchase personalised number plates.
Our company provides a hassle-free experience when it comes to obtaining private registration plates. Our expert administrative team takes care of the entire process for you, including the transfer of your plate onto your vehicle or retention document. Additionally, we handle the manufacturing and delivery of your plates straight to your doorstep. With our streamlined services, you can rest assured that your private registration plates will be taken care of efficiently and effectively. Our commitment to customer satisfaction is unmatched in the industry, making us the go-to choice for all your private registration plate needs.
At our company, we strive to make the process of acquiring a personalised registration as simple and effortless as possible. We understand that it can be overwhelming to navigate the legal requirements and paperwork involved in obtaining a new number plate. Therefore, we take care of everything for you and ensure a seamless transition to your new personalised registration.
What's more, if you're purchasing a number plate as a gift, we'll go the extra mile and wrap it for you at no additional cost. It's all part of our commitment to providing exceptional customer service and making your experience with us as enjoyable as possible.
What are the number of different types of private plates?
Registration numbers, number plates, DVLA plates and private plates are a few terms used for our products... But do you know the difference?
More detailed information can be found on our DVLA vehicle registration types page.
The function of the DVLA
In the UK, the task of managing car registrations and number plates, including personalised ones, falls under the jurisdiction of the Driver and Vehicle Licensing Agency, commonly referred to as the DVLA. This agency is responsible for issuing new registrations biannually and also for maintaining a central database that contains information about all vehicles licensed to operate on UK roads, including their keeper and registration details.
DVLA is a registered trade mark of the Driver & Vehicle Licensing Agency. New Reg is not affiliated with the DVLA or DVLA Personalised Registrations. New Reg is a recognised reseller of unissued Government stock.
We have the answers regarding number plates , receiving a valuation, documentation and processes.
Need some assistance with your private plate? Or need help with the transfer of your personalised registration? Below are some of the most common areas people need help with when buying a number plate.
BOSS Number Plates
Number plates showing who's boss with a "B055". A perfect Number Plate as a gift.
F1 Number Plates
Get an "F1" prefix private registration. Simply pick 3-4 characters to go after the "F1" on the plate. Perfect number plate gift for a motor-head.