Different Number Plate Types
SUFFIX NUMBER PLATES
Search Suffix Number Plates
If you have a particular registration in mind, use this suffix registration style search to specify exactly what you want.
play_arrowSpecify three letters to get going.
play_arrowHit search! Browse your results.


How Does the Suffix Registration Format Work?
Suffix number plates are those car registrations that end in a letter. This letter identifies the year in which its accompanying vehicle was first registered. Along with the prefix registrations that followed them, suffix number plates are one of the most popular styles of number plate sold here at New Reg.
This suffix style of plate was introduced in 1963 in an attempt to ensure that the number of possible combinations available did not run out. The previous system - that had been in operation since 1932 - formed the basis of this new format and saw plates contain three letters, a space, then up to three numbers. A letter was then added at the end of the registration to denote the year of registration.
At this time, a new suffix was issued each January and by 1965 the suffix had become mandatory. The very first suffix number plate issued in 1963 was AHX 1A. B was then used in 1964, C in 1965, and so forth.
The letters were used in alphabetical order. As with the prefix plates that were used after the suffix registration plates ran out in 1983, the letters I, O, Q, U, Z were excepted, as they looked too much like other characters - 1, 0, 0, V and 2 respectively.
Once the final suffix, Y, was used in 1983, the prefix system was introduced as a replacement. This was in place until 2001 when it was succeeded by the current style number plates that remain in use today.
Suffix plates begin with a sequence of three letters. There is then a space followed by one, two or three numbers, before the suffix letter. The three-letter sequence is highly popular with number plate buyers as it can be used to reflect the initials, name, occupation or hobby of its owner.
Several major changes came into force during the suffix registration period. In 1967, the date of issue was changed from January to August each year. Suffixes with the letter E were only therefore issued from 1st January to 31st July 1967, as the new registrations from 1st August that year used the letter F.
Another major change that came a couple of years later was the switch to reflective number plates. Before their introduction in 1969, black plates featuring white, grey or silver digits had been used. In the year before the dawn of the 1970s, white and yellow reflective plates with black characters and digits became the norm, and these were used on the front and rear of the vehicle respectively, just as they are today.
The DVLA took over the issuing of car registrations from local authorities in 1974, and consequently some area codes changed at this point. For example, AG was used for Ayrshire in South West Scotland prior to 1974, but was reissued to Hull in the North East of England following a DVLA shake up. The same happened with Edinburgh and Bristol, as well as Gateshead and neighbouring Newcastle upon Tyne.
At New Reg, we offer a wide range of suffix-style plate combinations, and they are certainly one of the most sought-after types of personalised registration we deal in. They are of limited availability, which makes them especially desirable indeed, and the fact that the three letters are at the start of the plate also appeals to many people.
If you have something specific in mind for your car or as a gift for a loved one - maybe a plate showing a set of initials, a name, a job or a special interest - why not use the website's search function to see if we can find just what you are looking for.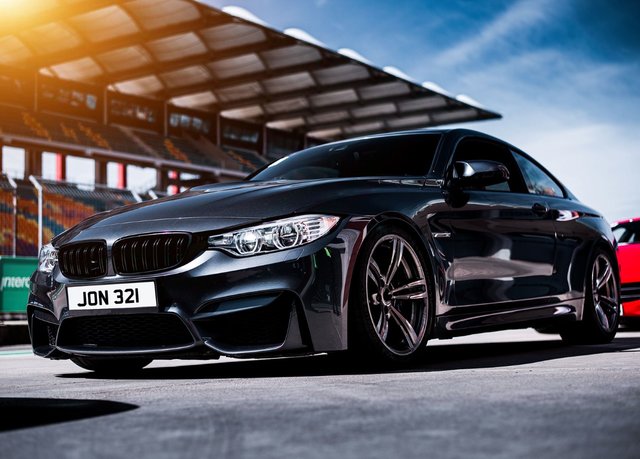 3 Letter Code | 1-3 Digit Code | Suffix/Age Indicator
Common Number Plate Questions
What are the current legal requirements?

Number plates must be made from reflective material. The front plate must have black characters on a white background, while the back must have black characters on a yellow background. No background patterns are allowed.

Motorcycle and Motor-Tricycle riders only have to equip a number plate on the back of their vehicle.

What are the current legal measurements?

Characters on a number plate must also be a certain height and size, with particular spacing:
Standard Shape: Each plate measures 524mm x 112mm. Please note that these plates can display a maximum of 7 digits.
Standard 4x4 Rear: Standard 4x4 Rear 285mm x 203mm supplied with Standard front plate 524mm x 112mm.
Large Rear: Large Rear (Jaguar/Porsche etc.) 533mm x 152mm with Standard front plate 524mm x 112mm.
What type of changes are illegal?

The positioning and spacing of the number plate must not change to ensure the plate is road-legal and can be read correctly. Also, when creating a custom reg you cannot make the date of the car (the third and fourth characters) appear newer than it is.

How can I customise my private registration?

Besides the layout of letters and digits there are a few other ways you can personalise you reg:
Characters: With the license plate's characters you have a few options such as making the characters 3D.
Border: Choose from options such as dashed, dotted and solid to place a border around your reg.
Flag: Pick from a variety of flags such as the Union Jack or St George's Cross, then choose your tag such as ENG, England, SCO, SCOTLAND, WALES, UK and more.