All
Current
Prefix
Suffix
Dateless
Cherished Number Plates Search
To find a list of private registrations that meet your requirements, just indicate the desired number of digits, letters, or numbers. This search method is particularly useful for potential investors who are seeking affordable cherished dateless plates..
Prefix Private Registration Plates
Prefix number plates are a popular and eye-catching style of vehicle registration. They were issued between 1983 and 2001, and the prefix indicates the year of registration. The first letter on the plate signifies the year in which the vehicle was registered, followed by a unique combination of numbers and letters. Prefix plates have become highly sought after due to their distinct design and age-related significance. Additionally, they offer personalisation options for drivers looking to add a unique touch to their vehicles.
Suffix Private Plates
Suffix style registration plates were introduced in 1963 and were in use till 1983. The registration plates comprise three letters, one to three numbers, and a final letter indicating the year of registration, starting with "A" for 1963, "B" for 1964, and so on. If you are interested in purchasing a suffix private plate, you can utilise our easy-to-use suffix plate builder that provides instant results at an unbeatable price. With our platform, you can customise your plate by selecting your preferred letters and numbers to create a unique registration that reflects your personality. Our suffix plates are high-quality and legal for use on UK roads, so you can be sure of getting a great value for your money.
Current Style Car Registrations
The existing style of number plates is made up of seven characters. It starts with two letters, followed by a two-digit number and ends with three more letters. These registration plates can still be used to spell out words, for example: DE51 RED. This type of new number plate allows for a much larger number of combinations compared to the previous versions that were available before 2001. However, the letters "I" and "Q" are not allowed, but the letter "Z" can appear as part of the last three characters.
Private Plates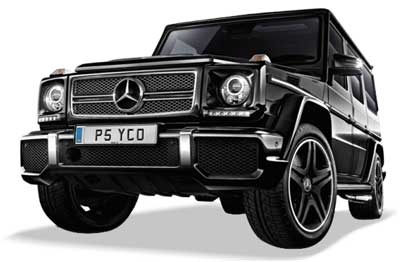 Personalised plates offer an excellent opportunity to add a unique touch to your vehicle! It doesn't matter if you own a luxurious Rolls-Royce or a modest city car, a private plate will make you stand out and can also conceal the age of your vehicle. The best part is that a personalised registration doesn't have to be expensive! Although there are plenty of pricey options to choose from, there are plenty of cheap number plates available for less than £200.
There's an abundance of DVLA number plates to choose from, with over 72 million options available. Take your pick from an extensive range of dateless number plates or browse through prefix number plates and suffix number plates. We also offer private plates in the current style, as well as Irish number plates that can give your vehicle a distinctive appearance.
The message you convey with your plate is entirely up to you! You may opt for a name like MAR 1E or 81 LLY, or select a powerful word like BOSS or FAST to reflect your work or attitude. Why stop there? You can even choose a plate that aligns with your vehicle model. If you own a speedy Mercedes, a C63 plate might serve as a warning of your vehicle's power. Alternatively, if you have a BMW SUV, an X1, X3, X4, or X7 plate could be an ideal fit. There are no restrictions - personalised number plates can communicate anything you want about your name, personality, profession, or anything else that matters to you!
If you're in search of inexpensive private plates, consider exploring Irish number plates. Northern Irish plates can be easily transferred to UK vehicles and are often available at more affordable prices.
To assist in your search, take advantage of our helpful number plates search facility, which enables you to filter vehicle registrations from various eras. Additionally, explore our top-ranking suggestions, designed to provide you with great ideas for your new registration. You'll also find detailed information on different types of private plates available, as well as a list of commonly asked questions with answers provided.
What are the benefits of having a private plate on my car?
Private plates, also known as personalised or custom plates, are vehicle registration plates that allow individuals to customize the characters displayed on their license plates. People buy private plates to add a personal touch to their vehicles, showcase their individuality, or for branding purposes.
Types of private plates
Are you interested in understanding more about the various number plate formats you see on vehicles? Look no further than this table, which provides you with all the information you need on how DVLA registrations work. With this knowledge, you can better plan your number plate purchase.
| Registration Format | Format explained | Release Years | Example |
| --- | --- | --- | --- |
| Cherished (Dateless) | 1 - 3 characters (regional identifier) followed by 1 - 4 numbers. | January 1903 - January 1963 | A 1 |
| Cherished (Reversed Dateless) | 1 - 4 numbers followed by 1 - 3 characters (regional identifier). | January 1903 - January 1963 | 5 E |
| Northern Irish (Dateless) | 3 characters (always contains an I or Z) followed by 1 - 4 numbers. | January 1903 - January 1963 | GAZ 9999 |
| Suffix | Three characters followed by 1-3 numbers and 1 additional character (age identifier). | January 1963 - July 1983 | JEN 11E |
| Prefix | One character (age identifier) followed by 1-3 numbers and 3 additional characters. | August 1983 - August 2001 | D45 SAM |
| Current | Two characters (regional identifier) followed by 2 numbers (age identifier) and 3 additional characters. | September 2001 - February 2051 | PK17 TOM |
How to buy a private number plate
Many people assume that buying a number plate requires owning a car to put it on and holding a driving license. However, this is not the case. The need for a vehicle and driving license only arises when it's time to assign the plate to a vehicle. Therefore, if you're gifting a new personalised number plate to someone, there's nothing stopping you!
New Reg is a leading provider of personalised number plates, with over 30 years of experience. Whether you're interested in obtaining your own personalised number plate or purchasing a registration mark for someone else, our friendly customer service team is available to assist you. We can even help you have your personalised registration transformed into an acrylic number plate, ready to be attached to your vehicle.
Spreading the cost of a private number plates
Our secure payment system is a popular option for those purchasing new private number plates. However, many individuals opt for our specialist private number plate finance options. This allows the cost of the plate to be spread out, which is ideal if you've fallen in love with a plate before having saved the money or if you're considering purchasing a registration number as a gift for a loved one.
Through our partnership with etika, we can help you find a finance deal that suits your budget. Monthly payments can be tailored to your circumstances. For more information, we encourage you to explore our dedicated number plate finance page. Here, you can find out about eligibility, the duration of the payment plan, and we'll guide you through the essential terms and conditions.
Our assistance is available to you throughout the entire process
If you peruse the numerous positive reviews we've received online, you'll notice a recurring theme - our exceptional customer service. We understand that purchasing a number plate or DVLA registration is not a frequent occurrence for most people. Therefore, we ensure that our knowledgeable and friendly team is available to assist you throughout the entire process.
Whether you require assistance in finding the appropriate plate, support with the transfer process, information and guidance on retaining a plate for future use, or anything else, we're here to help. Simply reach out to us using the relevant contact email or number, and we'll be happy to guide you.