Different Number Plate Types
DATELESS NUMBER PLATES
Search Dateless Number Plates
Dateless vehicle registrations stand out as a top of the range personalised number plate. Dateless plates may also be used to hide the age of your vehicle.
If you have a particular registration in mind, use this dateless registration style search to specify exactly what you want.
play_arrowDecide which set up of letters and numbers you need.
play_arrowChoose closest match from drop down.
play_arrowHit search! Browse your results.


HINT: Take a look below to learn a little more information.
New Reg are specialists in Cherished and Dateless vehicle registrations. We have thousands of stock and third-party cherished registrations on our website for you to buy. Take a look at the table below to see the format and examples of Dateless and Cherished number plates.
Information about Dateless Number Plates
Dateless number plates are probably the most sought-after type of personalised car registrations. In part, this is because the format does not give away the age of the vehicle. This means they can be used on any kind of car or van, no matter how old or new it is. This differs from current style, or 'new style', plates, as these cannot be used if they would make the vehicle appear newer than it is - although they can be used where the opposite is true and they would make the vehicle seem older.
Dateless registration plates can therefore be the best investment for those considering a personalised plate purchase. No matter what kind of vehicle you might own in the future, and whatever the age, you can place a dateless plate like this on it. This desirability makes dateless car registration plates an attractive option.
In 1903, the format of a dateless number plate began with one or two letters that denoted the region of issue followed by a space and then a sequence of numbers from 1-9999 issued sequentially by the issuing office. In 1932, the format of a dateless number plate changed to three letters taken from AAA to YYY, followed by a space and then a sequence of numbers from 1-999 issued sequentially by the issuing office.
As the plates begin with letters, initials are a popular choice, and short names are very sought after indeed. As a general rule, the more common the name, the more people will want that plate. This means that plates representing names that many people share are among the highest demand - think along the lines of JON, SUE, TOM, ANN or BEN, for example.
Dateless plates featuring a very short sequence of letters and numbers are also highly sought after. A plate that comprises just one letter followed by one number will generally fetch the highest prices, while longer sequences tend to be a little more affordable - although once again popularity comes into play.
Plates that end in two numbers are also attractive to buyers, as they can denote the person's year of birth or perhaps their age. As ages will obviously change each year, they are often avoided, but if the plate is intended as a gift to mark a special occasion - such as a milestone birthday like 18, 21 or 50, then this can serve as a constant reminder of that cherished gift. A wedding anniversary will also fall on the same date each year, which makes a plate showing the day of the wedding a great gift idea.
A dateless number plate may also prove to be a shrewd investment. The perennial popularity of such sequences means they are highly likely to increase in value during ownership. Fashion can play a large part here, however. Take, for instance, the names mentioned above. There are currently lots of drivers called Jon, Sue, Tom, Ann or Ben, but will there be in the future? Tom and Ben remain ever-popular names for boys, but Sue or Susan and Ann or Anne are no longer common choices for baby girls. This can, and will, of course change again in the future. If you own an OLY plate you might be in luck, as Oliver and Olivia were the most popular baby names in Britain in 2018.
You will find it quick and easy to search for your preferred dateless number plate on our website.
What are dateless number plates?
In summary, a dateless number plate is one which contains a letter or sequence of letters, a space, and then a number or combination of numbers. It can be used on any vehicle of any age, which may partially explain the popularity of the dateless style of personalised number plate among buyers in the UK.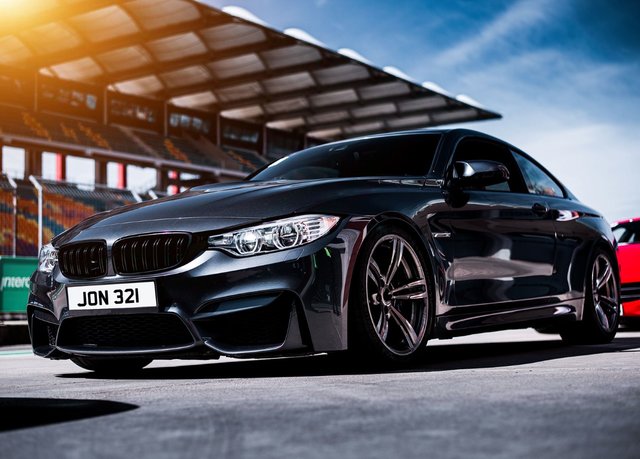 Regional Indicator | Unique Code
Common Number Plate Questions
What are the current legal requirements?

Number plates must be made from reflective material. The front plate must have black characters on a white background, while the back must have black characters on a yellow background. No background patterns are allowed.

Motorcycle and Motor-Tricycle riders only have to equip a number plate on the back of their vehicle.

What are the current legal measurements?

Characters on a number plate must also be a certain height and size, with particular spacing:
Standard Shape: Each plate measures 524mm x 112mm. Please note that these plates can display a maximum of 7 digits.
Standard 4x4 Rear: Standard 4x4 Rear 285mm x 203mm supplied with Standard front plate 524mm x 112mm.
Large Rear: Large Rear (Jaguar/Porsche etc.) 533mm x 152mm with Standard front plate 524mm x 112mm.
What type of changes are illegal?

The positioning and spacing of the number plate must not change to ensure the plate is road-legal and can be read correctly. Also, when creating a custom reg you cannot make the date of the car (the third and fourth characters) appear newer than it is.

How can I customise my private registration?

Besides the layout of letters and digits there are a few other ways you can personalise you reg:
Characters: With the license plate's characters you have a few options such as making the characters 3D.
Border: Choose from options such as dashed, dotted and solid to place a border around your reg.
Flag: Pick from a variety of flags such as the Union Jack or St George's Cross, then choose your tag such as ENG, England, SCO, SCOTLAND, WALES, UK and more.
Featured Private Number Plates
5 days ago
Excellent service I would recommend
Excellent service everything was done for me and I received my new number plates and V5 in approx 3 weeks from the date of order. They communicated with regular updates and they were the cheapest company I found I would recommend thank you.
3 weeks ago
Brilliant company
Brilliant company, excellent service, very pleased with my number plates, would definitely recommend this company
1 hour ago
Very helpful and and excellent service
Very helpful and and excellent service
2 weeks ago
Good company, worth using the transfer service
The last time I bought a private plate (from a different company, about five years ago), I had to drive to the DVLA office and was a right palava (although that may have changed).I bought my new number from New Reg and paid the extra £25 ish for...
1 month ago
Excellent service.
Excellent service.New reg on car within 10 days .Very pleased.
3 weeks ago
Excellent service
Excellent service, kept informed all the way through. Received my new plates and updated Log Book within about 10 days! Can't fault them!

NewReg.co.uk - The UK's most trusted private number plate supplier.
New Reg Limited are authorised and regulated by the Financial Conduct Authority (No. 626225).
Back to Top