0% APR Finance now available!
Pay monthly for your New Reg - 0% APR finance with no deposit means you can get your New Reg with no up-front cost!*
* 0% APR Finance available on select plates only. Subject to credit approval.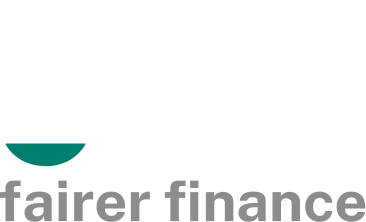 Learn More
All
Current
Prefix
Suffix
Dateless
Search by Digits
Simply enter how many digits, letters or numbers, that you would like on your private registration to see a list that meets your needs.
This method of searching is great for potential Investors looking for a cherished dateless plate at low-cost.
Prefix Number Plates
Prefix number plates are one of the most recognisable and impacting styles of vehicle registrations. Introduced in '83, prefix number plates start with a letter representing the year of the registration.
Suffix Registration Plates
Suffix style registration plates, introduced in 1963, contain 3 letters, 2/3 numbers and a last letter to indicate the year the vehicle was registered, starting from "A" being 1963, "B" being 1964, and so on.
If you'd like a suffix registration, simply use our suffix plate builder for instant results that come with an unbeatable price tag.
Current Style Registrations
Current/New Style Registrations are the most recent types of Number Plates. They were first introduced in 2001.
Featured Private Number Plates
3 days ago
I've used newreg before…
I've used newreg before with no problems, this time - same again superb service, had the plates etc within a week.Brilliant service and communication.
1 month ago
New plates
The whole experience getting a new reg has been 1st class from start to finish did everything they said and very quick was a bit apprehstive about sending document but all was good brillliant would recommend new reg to all my friends and family thank...
2 months ago
Excellent Service
I was nervous about getting a personalized number plate as I wasn't sure exactly what to do. I phoned their helpline and was talked through the process. I had them do the paperwork and make up my plates, and the all i had to do was send them my V5c...
3 days ago
It's the first private number plate I…
It's the first private number plate I have purchased through New Reg a really good experience with them they do everything for you I will definitely use them again
1 month ago
Excellent service!
The whole experience was quick and actually enjoyable! I had to use their help line a few times because I was buying the number plates as a gift for my husband. Everytime the staff was very polite and helpful even when I asked silly questions! lol...
2 weeks ago
Great company for New Reg plates!
New Reg were recommended to me as l had no idea where to start. From my initial enquiry with them, through to completion of sale, they were very helpful, efficient and gave great customer service. Would definitely recommend to others!

NewReg.co.uk - The UK's most trusted private number plate supplier.
New Reg Limited are authorised and regulated by the Financial Conduct Authority (No. 626225).
Back to Top