Search All
Current Style
Prefix Search
Suffix Search
Cherished / Dateless
Advanced Search Options:
All
Current
Prefix
Suffix
Digits
Search by Digits
← Back
Simply enter how many digits, letters or numbers, that you would like on your private registration to see a list that meets your needs.
This method of searching is great for potential Investors looking for a cherished dateless plate at low-cost.
Prefix Number Plates
← Back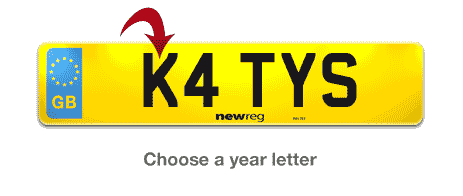 Prefix number plates are one of the most recognisable and impacting styles of vehicle registrations. Introduced in '83, prefix number plates start with a letter representing the year of the registration.
Suffix Registration Plates
← Back
Suffix style registration plates, introduced in 1963, contain 3 letters, 2/3 numbers and a last letter to indicate the year the vehicle was registered, starting from "A" being 1963, "B" being 1964, and so on.
If you'd like a suffix registration, simply use our suffix plate builder for instant results that come with an unbeatable price tag.
Current Style Registrations
← Back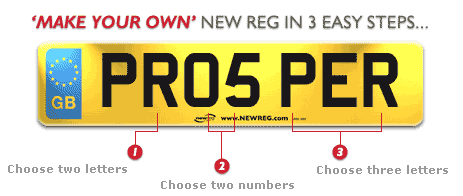 Current/New Style Registrations are the most recent types of Number Plates. They were first introduced in 2001.

Our search engine is the best in the business. Why? Because it converts ordinary everyday names or words into ready-to-buy number plates!
Simply enter your full name or initials, words of interest, or numbers relevant to you and our search engine will immediately start converting. Try it and see for yourself why it's the most advanced number plate search engine around.
You are here:

» Jobs
Get your dream job with New Reg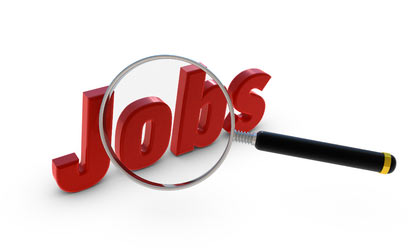 If you're a passionate, outgoing and driven person (pardon the pun), then please take a look at our available positions. We constantly try to improve our services and roles available with New Reg, so please check back for the latest offers.
Current positions open:
Position: PHP Developer
Location: Preston
Salary: £ Competitive, Depends on experience
Who we are:
New Reg has been the firm favourite with people looking for their perfect personal car registration plates since 1991; we were the first company to sell number plates online in 1996 and were largely responsible for making personalised number plates more affordable. We subsequently were the very first agent to sell unissued Government Stock registration marks cheaper than the DVLA themselves, further establishing ourselves as the UK's leading brand.
As an industry leader, we pride ourselves on the quality service, efficiency and innovation at the heart of all our departments. We aim to deliver ground-breaking solutions and big savings to our customers while maintaining our community focus and family business feel.
We operate a small in-house telesales team that we believe offers us competitive advantage. Whether it be chasing leads generated from our industry leading website, negotiating the purchase of a high value personalised registration plate or assisting a customer with the sale of their cherished number, our team are vital to the success of our business.
Role:
New Reg are looking to expand the team with a mid-to-senior level hire to assist in the improvement of systems and processes, the development of junior members of the team and to add PHP expertise to a skilled but stretched team.
Developer role experience required:
Essential:
Several years' experience with PHP and one of MySQL or SQL Server
Comfortable working with and improving existing legacy systems
Desirable:
Experience mentoring or managing junior colleagues
Linux
Zend Studio
jQuery
Backbone (or similar)
CSS
Ready to apply?
Just click here and send us an email with your CV and a covering letter telling us why you should be in the drivers seat of this amazing role.
You will not find another dealer advertising a registration mark or number plate cheaper than New Reg...
But if you do we'll beat it!